Seven Hour Flight to London. My formula is 3 movies, a nap, and I'm there. Then a four hour drive to Liverpool for the MoBo Awards. Talk about tired.. All the UK Stars were on the red carpet and of course I found my way down there to network. Ha.. I got a chance to meet  the legendary Dionne Warwick and so many other great UK artists. We hit the stage and went Vegan Ham!!! Its funny after all these years I still get nervous but I haven't lost my passion for the music and stage. I tell my mentees that every performance is an audition so always go hard. .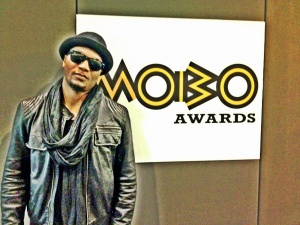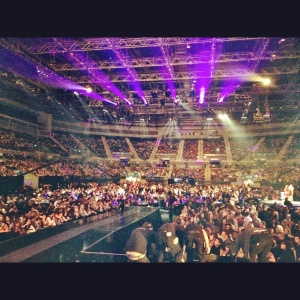 Crowd at MOBO awards
We also got invited to perform on Later with Jools Holland which was the highlight of my trip!!! Including us, there were 5 bands that took the stage, Sound Garden, Bat for Lashes, Two Door Cinema Club, and The Staves.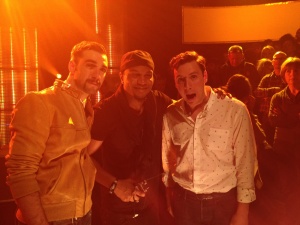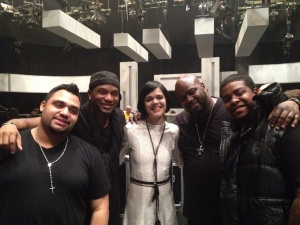 Two Door Cinema Club                                          Laura of Bat For Lashes
That's right 5 different genres of music on stage at once. Amazing!! I learned so much that day about Musicianship and the Business. I was surrounded by artists and music lovers who happened to be millionaires . That's my goal with the Tastethestage Movement.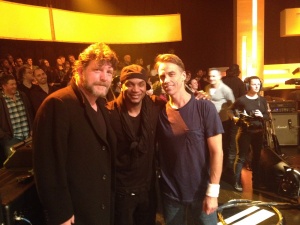 Bassist Ben Shepherd and Drummer Matt Cameron
of  Sound Garden on Jools Holland
Hung out with Sound Garden the next night and had a blast. Shouts to my good friends Joy, Christina, and Rita in London who drove me around and showed me the ropes.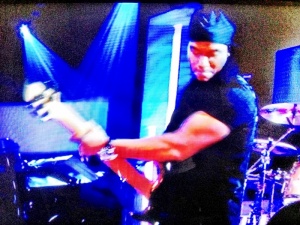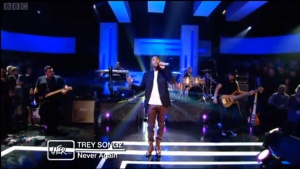 Later With Jools Holland (performance starts at 4:30)