Went to the Motown museum in Detroit . Life changing experience for me. I stood in the same studio as Marvin, Smokey, Stevie, the Temptations the funk Brothers, Jackson 5 and so many more. Most importantly James Jamerson my Bass Hero!! The energy of the house in its entirety was amazing. I'm inspired!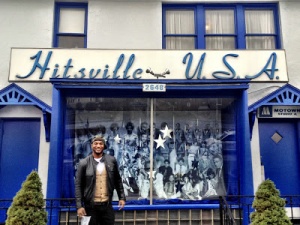 Something else I pondered on after visiting …

We all know the genius of Berry Gordy but I'd  like to talk about his childhood and upbringing . I believe that education starts at home . A trade was learned !! His mother and Dad strived for excellence and passed that winning business drive on to their children. He attempted lots of other business ventures prior to the most successful  "Motown". Because of his foundation /Trade/ work ethics And early teachings pioneered him to the man we know, love and respect. In my opinion .. If we share knowledge we all win.